The Youth Participation & Child Protection program enhances youth participation by providing youth with opportunities and platforms to build leadership skills and self-esteem through capacity building, trainings and participation in community development projects. Under this program, we also provide our stakeholders with the necessary knowledge and capacity to uphold child rights and protection. The program caters to the needs of the children and youth under difficult circumstances by providing referral services, creating awareness, and advocating on important issues concerning children and youth.
Objectives of the Program:
To engage and empower young people through leadership, life skills, livelihood opportunities, trainings, advocacy, and community service through volunteerism.
To promote child rights and protection through referral, advocacy, and funding support.
To become a point-of-reference for youth issues and influence youth policies.
Young Volunteers in Action (Y-VIA)
Young Volunteers In Action (Y-VIA)
is an active network of young people empowered and involved in community service under the Bhutan Youth Development Fund. First initiated in 2003 with about 30 members, the Y-VIA network has today grown to over 5,000 members in all 20 districts of the country – making it the largest youth network in Bhutan. The Y-VIA strive to empower communities and strengthen the network of young people in Bhutan dedicated towards achieving GNH through volunteerism and leadership. Y-VIAs also provide youth perspectives in youth development activities and community-based programs. Y-VIAs serve communities through (1) volunteerism and service, (2) peer help, (3) outreach and advocacy, (4) fundraising, (5) action research and community mapping, (6) networking, (7) capacity building, and (8) shaping youth policy. Target groups of the Y-VIA include in-school youth, out-of-school youth, unemployed youth, youth in difficult circumstances, drug-dependent youth, youth in conflict with the law, and differently-abled youth.
The Y-VIA program focuses on the following areas:
Civic engagement
Youth leadership
Child rights and protection
Care & support for all sentient beings
Pillars of GNH

Equitable socio-economic development
Promotion of culture
Preservation of natural environment
Good governance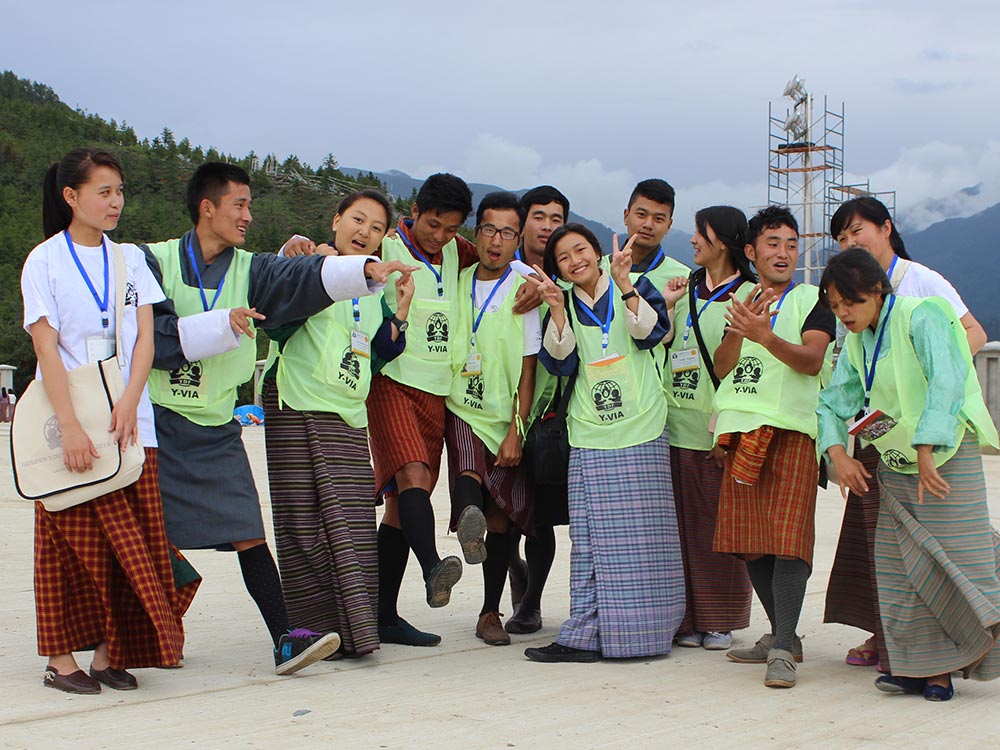 To become a Y-VIA, please contact the focal person for your Dzongkhag:
List of Y-VIA Dzongkhag Coordinators
SL.

NO

NAME
DESIGNATION
DZONGKHAG
CONTACT

NO.

1
Mr. Jampel Dorji
Teacher, Chumey MSS
Bumthang
17544901
2
Mr. Thinley Dorji
Teacher, Jaker HSS
Bumthang
17554968
3
Mr. Gyem Tshering
Teacher, Laya LSS
Gasa
16923717
4
Mr. Kelzang Tenzin
VP, Shaba MSS
Paro
17686392
5
Mr. Thubten G Dorji
Adm Officer. Druk Satir Corporation Ltd.
P/gatshel
17636446
6
Mr.Karma Wangchuk
Teacher, Sjingkhar MSS
S/jongkhar
17629134
7
Mr. Chimi Dhendup
Teacher, Yoeseltse MSS
Samtse
17726146
8
Mrs. Tshering Lham
Teacher, Kuendrup HSS
Gelephu Thromde
77772577/17772577
9
Mr. Mani Raj Thapa
Teacher, Tsirangtoed MSS
Tsirang
17245215/77229914
10
Mrs. Joytshana Gurung
Teacher (Counselor)
Thimphu
17645786
11
Mr. Yeshey Dorji
Teacher, Rangjung CS
Trashigang
17826162
12
Mr. Sonam Gyeltshen
Teacher, Ramjar CS
T/yangtse
17913090
13
Mr. Pema Wangchuk
Teacher, Tencholing PS
Wangdue/ Punakha
17918552
14
Mr. Leki Tshering
Teacher, Yebilaptsa CS
Zhemgang
17684064
15
Ms. Rignam Gurung
Teacher, YontenKuenjung HSS
Phuentsholing
17837767
16
MrJampel Tenzin
Counselor
Mongar
17751625
17
Ms. Tshering Yangki
Asst. Lecturer
Trongsa
17825388
18
Mr. Phuntsho Dorji
Teacher
Dagana
17701202
19
Mr. Sangay Tenzin
Teacher
Haa
17393394
Curriculums and Trainings
The YDF has co-designed and trained using 4 flagship curriculums with leading international partners to empower youth as leaders, citizens, advocates, young professionals, and resilient human beings.
Child Protection and Participation Curriculum, in collaboration with UNICEF Bhutan and RENEW
Ethical Leadership and Mind Training Curriculum, in collaboration with Ingenious Faces
Passport to Success (PTS) Life Skills Curriculum, in collaboration with the International Youth Foundation
Reaching In, Reaching Out: Resilience Building Manual for Young People, in collaboration with UNICEF Bhutan, Save the Children, Royal Bhutan Police, and the Ministry of Health
Since 2003, YDF has conducted training of trainers programs and direct training workshops for thousands of young people, youth workers, and relevant stakeholders using these flagship curriculums in order to enable young volunteers as citizen leaders, protect children from violence, increase employability through life skills, and develop emotional resilience skills for suicide prevention and mental health. For more information or to access these curriculums/trainings, please contact: Ms. Roma Pradhan, Program Coordinator (327483/329135/17726016 – romapradhan@bhutanyouth.org)
Child Protection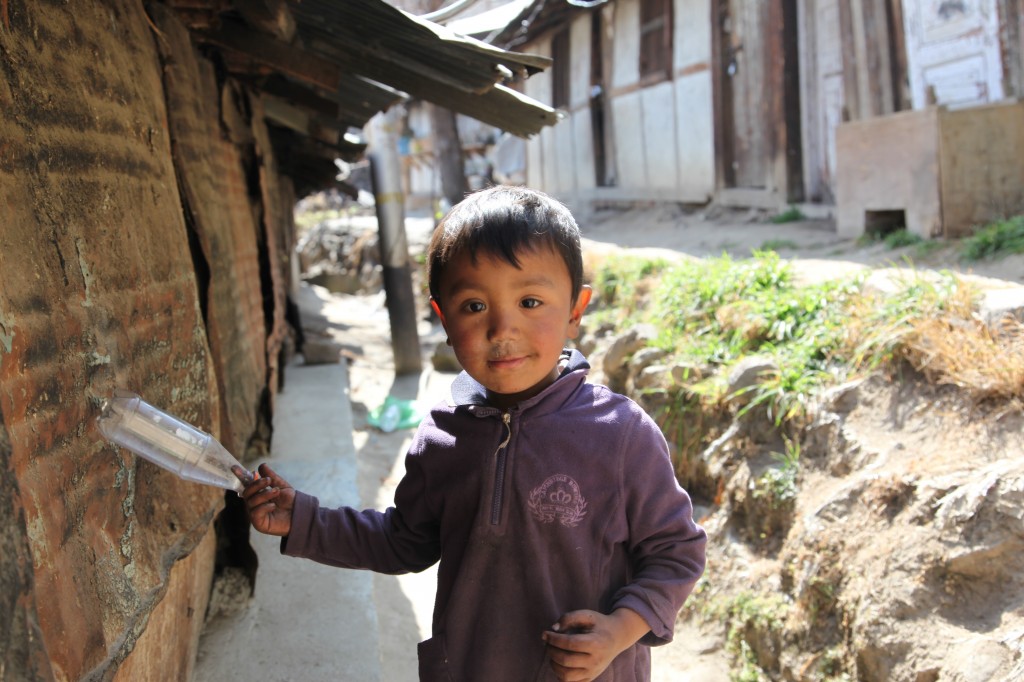 Bhutan signed the United Nations Convention on Rights of Children on 4th June 1990 and it was ratified on 1st August 1990. Recognizing the importance of addressing the child protection through YDF's work, the President, Her Majesty the Queen Mother Ashi Tshering Pem Wangchuck and the Board of Directors endorsed the inclusion of Child Protection as a new core program under the YDF in 2011.
As a leading advocate of child rights in Bhutan's civil society, the YDF seeks to prevent and respond to violence, exploitation and abuse of vulnerable children and youth through the provision of services.
The objectives of YDF's Child Protection services are as follows:
Provide advocacy and capacity building on child rights, child abuse prevention, and more for stakeholders and society at large.
Refer vulnerable children and youth facing difficult circumstances to the relevant agencies and service providers.
Reintegrate and empower children and youth in difficult circumstances (children in conflict with the law, victims of abuse, etc.).
The YDF continues to take concrete action steps to ensure that all children have equal opportunities to develop their potential and thrive despite the difficult challenges they face in their lives.
Advocacy, Knowledge Management, and Policy
In partnership with the SAARC's South Asian Initiative to End Violence Against Women and Children (SAIEVAC) and the Asian Forum for Human Rights and Development, the YDF has produced several child protection and child rights videos, presentations, forum theatre performances, and other resources for various stakeholders to promote the cause of social justice for children and shape social policies for child rights.
Moreover, YDF conducts capacity building, systematic collection, and management of information with regards to child protection and stakeholder coordination in Bhutan. In 2015, the YDF convened Bhutan's National Action and Coordinating Group (NACG) against Violence against Women and Children in close collaboration with the National Commission for Women and Children (NCWC). YDF believes that the protection of children should not be a sole responsibility of a single agency but a shared community responsibility.
Children in Conflict with the Law
In 2013, the YDF started working with children in conflict with the law in collaboration with the Royal Bhutan Police (Youth Development and Rehabilitation Center) and Save the Children. A Tracer Study on Children in Conflict with the Law was conducted and recommendations on increasing childrens' access to justice and reintegration were advocated for among key stakeholders in civil society and government.
Reintegration Fund: YDF also established an endowment fund to support the reintegration of children who came in conflict with the law after their release from the rehabilitation center through the provision of the following types of support:
Provision of basic educational scholarships to those children in conflict with the law who want to continue their studies after their release in the local schools near their community and family.
Provision of funding for vocational training to those who haven't been to school and want to pursue a career using the identified vocational skill.
For more information, please contact: Ms. Roma Pradhan, Program Coordinator (327483/329135/17726016 – romapradhan@bhutanyouth.org)
Golden Youth Award Camp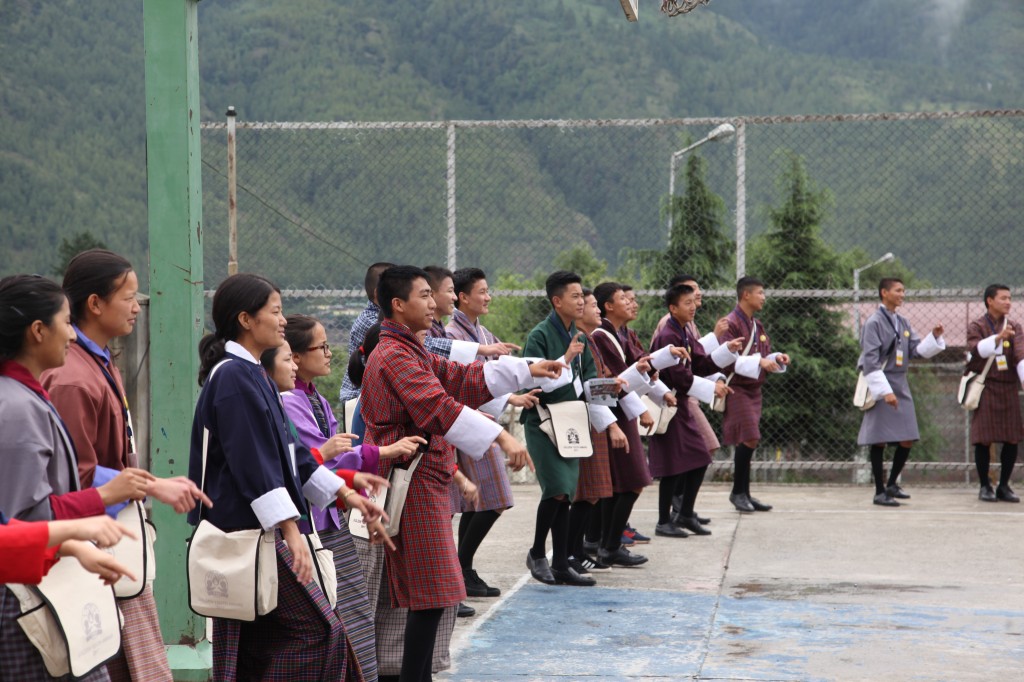 Every year, one student from class 10 is awarded the "Golden Youth Award," an educational scholarship to pursue further studies, after a series of local and national competitions that provide opportunities for youth to develop their potential. The final Golden Youth Award Camp is conducted in Thimphu where 80 students from the 20 dzongkhags come together to participate, rewarding and empowering gifted youth through holistic activities.
Areas of focus
Participants of the camp participate in the following activities:
Academic excellence
Literary
General Knowledge & IQ
Talent display
Games & sports
Social service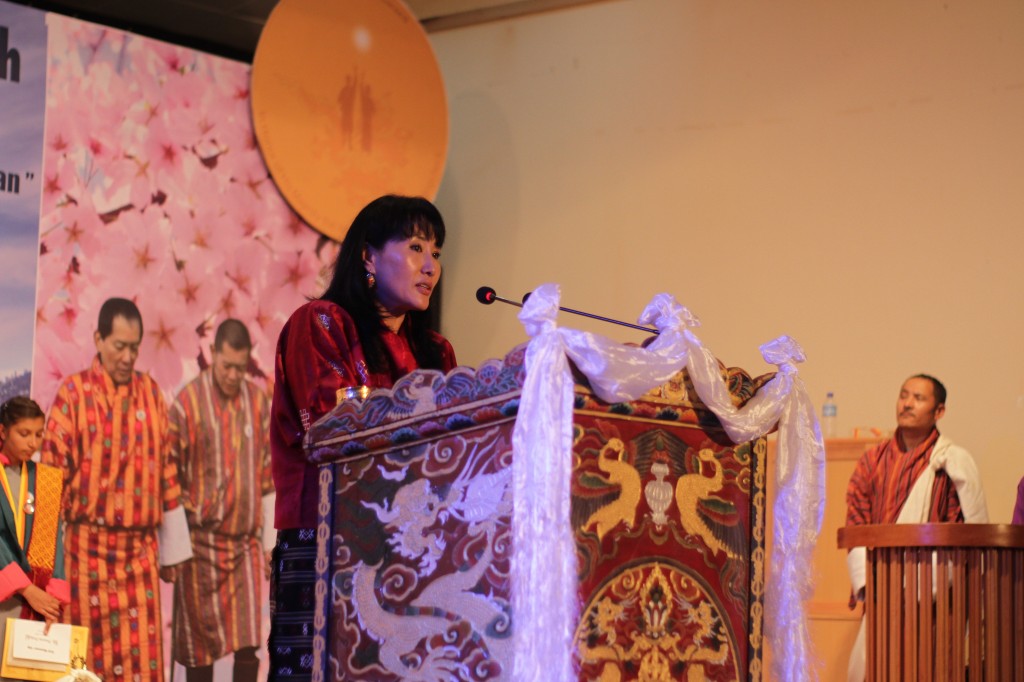 The following is an excerpt from the speech made by the YDF President, Her Majesty the Queen Mother Ashi Tshering Pem Wangchuck, at the closing ceremony of Golden Youth Award Camp 2015.
"The Golden Youth Award was initiated in 2005 to mark the 50th birth anniversary of His Majesty the 4th King Jigme Singye Wangchuck, who always put the children and youth of Bhutan at the forefront of all government policies. 10 years later, we dedicate this event in a humble way to say thank you to His Majesty our beloved King for his immeasurable love and concern for the youth of Bhutan. Our Kings have placed great faith in you, our youth, so you must remember that you play an important role in developing the future of our country.
Click here to read the rest of Her Majesty's speech.
While (in) g Vacation Winter Program
The While (in) g Vacation Program under the Bhutan Youth Development Fund has for the last 5 years offered educational activities that are fun, engaging, and empowering for youth.
The program is designed for youth & children to while (verb form means "to pass time leisurely") away their vacation creatively and productively. In line with His Majesty's launch of National Reading Year, the program also enhances participants' interest in reading as well as their commitment to lifelong learning.
More than 200 youth between the ages of 7 and 24 attend the winter program on an annual basis. Topics include Junior Reading, Dance, and Arts and Crafts, Ethical Leadership & Learning to Live Together Module, Career Development, Film Making & Forum Theatre, and more.
Based on the current issues and needs of the young people and children, the While (in) g Vacation Program also offers training and information-sharing session on current issues pertaining youth. Guest speakers from different sectors and other stakeholders are invited to present to the children and young people. The camp is run by Young Volunteers In Action, YDF staff members, and other volunteers.
Would you like to support Youth Participation & Child Protection programs in Bhutan?