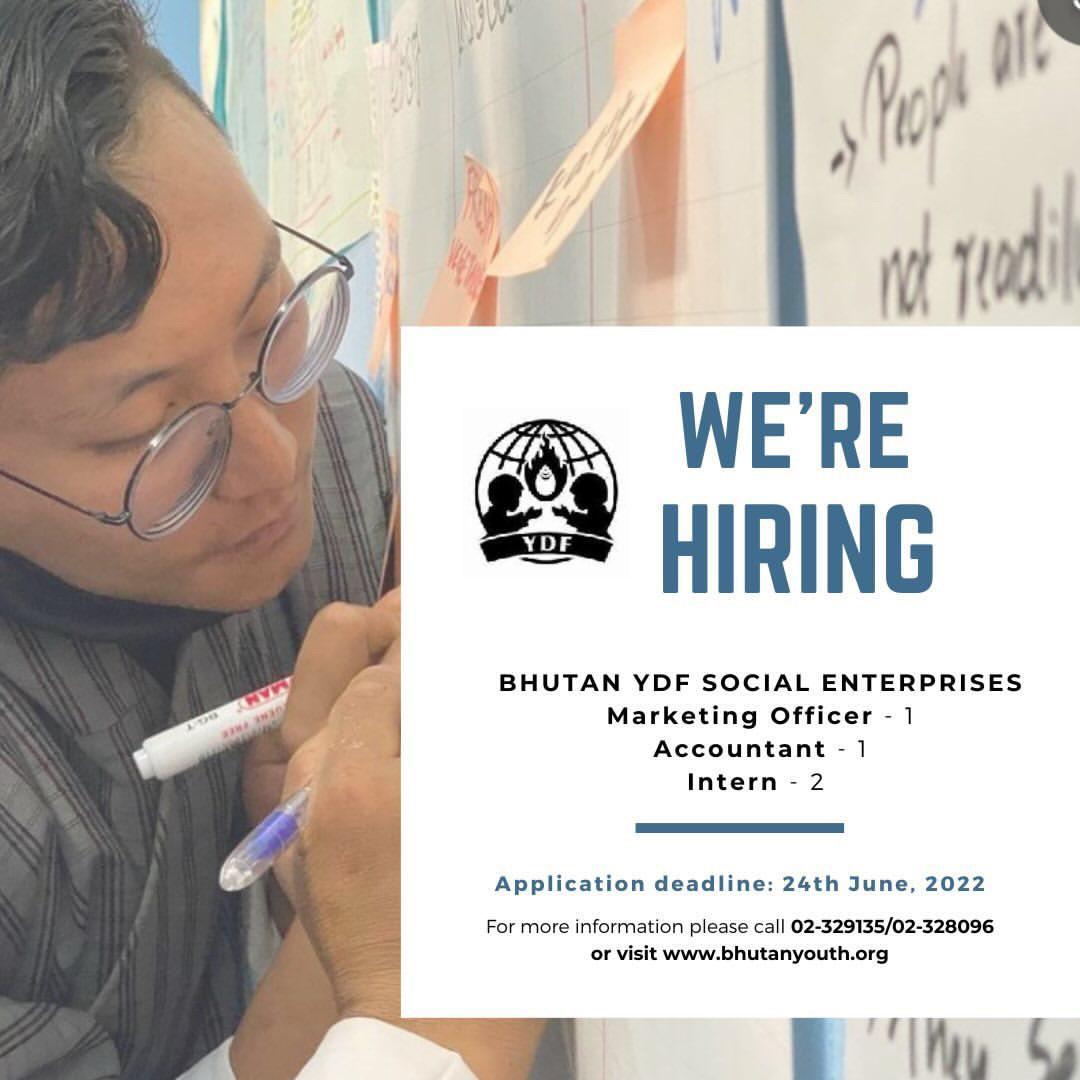 The Bhutan Youth Development Fund is pleased to announce the following vacancies for immediate recruitment:
1. Marketing Officer- 1
2. Accountant- 1
3. Intern- 2
Please find below the job description for the positions announced below:
Marketing Officer – Position Description
Accountant – Position Description
Please note that we will not be accepting any hard copy applications. All applications will have to be submitted via google form link below.
https://docs.google.com/forms/d/e/1FAIpQLSdmGjiy-NY1El4A2Ok8I-S4fVO83dSQKrteAJfpXKlQe8GGYg/viewform?vc=0&c=0&w=1&flr=0
Interested candidates fulfilling the required eligibility criteria may apply on or before 24th June 2022 (by 5:00 PM).
Additional documents to be submitted:
a. Copies of Academic Transcripts & Certificates
b. No Objection Certificate (If employed)
c. Copy of Citizenship Identity Card
d. Security Clearance Certificate
e. Original Medical Certificate
Any other supporting documents (including references from previous employer(s), if any)
For any inquiries, contact HR/Adm. Officer at 17300189 or email at sonamchophel@bhutanyouth.org during office hours.