The Institute of Well-being
"The future of the nation lies in the hands of our younger generation, it is therefore crucial that they live up to our high expectations and ensure the continued well-being of the people and security of the nation."- 
– His Majesty the Fourth King Jigme Singye Wangchuck, Founder, Bhutan Youth Development Fund
The Institute of Well-being is the brain child of Her Majesty Gyalyum Tseyring Pem Wangchuck, the President of the Youth Development Fund. The Institute of Well-being provides programs of both treatments of Substance Use Disorders, and prevention of it, through modeling and promoting a holistic education process.
It inspires right understanding and right living through teaching and research, of GNH Values or Universal Human Values, and celebrates humanity. The Institute also supports organizations that aspire to develop GNH inspired conditions in their organizations.
Located at the southwestern end of the renowned biological corridor – Jigme Dorji National Park, the Institute offers a variedly of other services and amenities, both physical and mental that blends in perfect agreement with the biologically rich region of Tshaluna Valley. It provides a perfect place for organizations for retreat, contemplation and rejuvenation, or for a quiet holiday weekend with family and friends.
Vision: Inspire and nurture the full potential of Bhutanese Youth.
Mission: Model and demonstrate humane education and living, founded on a real understanding of GNH Values.
All Programs of the Institute are based on the understanding of the truth that Human beings seek Happiness and prosperity in continuity. They need to have Right Understanding and Right Feelings in the mind and Physical Facilities to sustain their bodies.
The Centre for Contemplative Education and Research
Discovering what it is to be human and living as a human being is the theme of the Institute of Well-being. The Centre for Contemplative Education works with the theme of the Institute and offers a variety of flexible course in GNH Values and Principles, and provides the foundation for the work of all other Centres.
Apart from teaching GNH Values and principles through a process of self exploration, the Centre houses:
a Research Unit which documents all its experiences as well as the works and experiences of all other Centres of the Institute, and uses its findings to further the teaching and practice of its works, and sharing its experiences with wider audiences,
a unit of Teacher Development works intensively to develop capable facilitators who can teach GNH Values and principles, and holistic development in Bhutan and across the world.

The Treatment and Rehabilitation Centre for Substance Use Disorder
The Centre occupies a quieter corner of the Institute and provides
a unique and holistic treatment program lasting three months, incorporating both Cognitive Behavioral & Contemplative therapy, and GNH Values & Principles of human development,
a Re-integration Program working closely with the three other Centres, and
Licenses and trains persons to provide holistic treatment program for other treatment Centres
The Centre for Skills Development and Re-integration Program
The Centre for Skills Development and the Re-integration Program focuses on skills development in a Farmer + initiative, targeting the youth (including the recovering addicts) who experience difficulty in finding employment in the modern sector.
Farmer+ Program envisages youth who would consider farming as a primary occupation as a satisfying way of life, with Eco- tourism, Eco-friendly construction of houses, Bhutanese art and craft and other value added programs as well as food Processing.
The overall objective of the Farmer+ program is to empower the selected young people to:
Gain a holistic understanding of themselves, and their role and participation in the larger order through a foundational program in GNH or Universal Human Values
Live Meaningful lives, expressing their creativity and talents as fully contributing members of the Village community.
The GNH Inspired Community (My Gakidh Village)
The Institute is a living model of a GNH inspired community, with activities for right understanding, and living in relation, as well as competence for production, right utilization and sharing.
Through such a model, the Institute aspires to promote GNH Inspired villages and communities where there is right understanding and right feeling in each individual, prosperity in every family, fearlessness in the society, and co-existence in nature and existence.
Teaching and Learning
The Institute is a community of learners, based on sharing and helping each other to learn and achieve excellence in unity. The courses are flexible and their durations range from a few hours to a few years. There are no failures.
All learning is based on head, hand and heart, and learning by doing, and reflecting on what they are doing. The Institute runs on a system, of limited key persons who are appointed on fixed durations of two to three years, with a large network of committed Associated Faculties, who come and resource the activities of the Institute, as required.
Trust Fund
The Institute of Well-being would be Supported by a large group of Trustees consisting of Individuals and Families who trust the work of Institute, supports its activities, who would in turn enjoy special privileges in the Institute.
Trustees are invited to make continual donations of a part of their production or income monthly/yearly, or just once, as they may decide,
Trustees in turn, would enjoy special privileges, such as being informed and being included in all its major events, or even have arrangements to be looked after in cases of sickness and death like a caring family would do,
Such persons might even bequeath their savings and property to the Institute as they pass on,
The Trust Fund would cover the costs of the GNH or Universal Human Values courses and no fees will be charged for theses courses. However donations would be accepted from those who undergo GNH/UHV courses which would, go towards building up the Trust Fund.
And Beyond ….The Institute also offers an array of facilities for those who are looking for a perfect and quiet holiday weekend with family and friends or a quiet retreat in meditation and prayers. The Institute offers:
Furnished rental apartments with kitchen wares for your own cooking, at affordable prices
Art and Contemplation Hall for Mindfulness Practices to focus on awakening and inner peace
GNH values& Yoga classes
Exciting short trails for Nature Walks and quiet Picnic Spots
Or just relax in the serene woods of ChimeThangkha and Tsheluna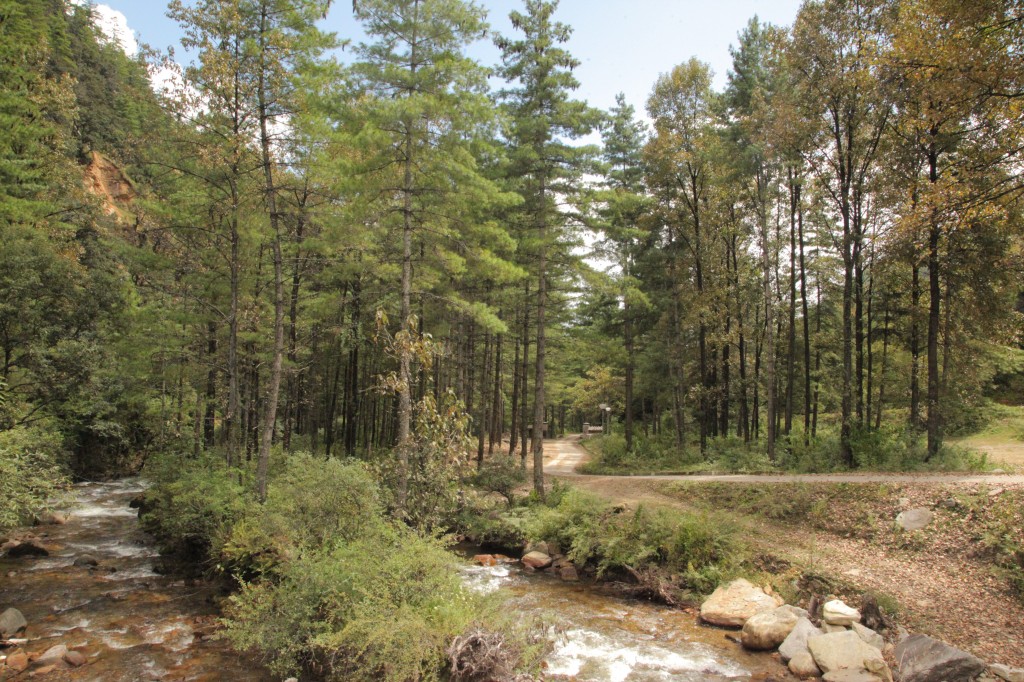 "If we can believe in the extraordinary potential of simple human values then we can be the generation that made the difference -the generation with a conscience – the generation that the world has waited for, for so long"
– His Majesty Jigme KhesarNamgyel Wangchuck, the King of Bhutan, Convocation of the University of Calcutta, October, 5, 2010.
Institute of Wellbeing (Education &Research)
Chime Thangkha, Tsheluna, Thimphu, Bhutan
Tel:+975 77108592 / 02 327483
Email:info@bhutanyouth.org