The Bhutan Youth Development Fund is pleased to announce availability of ONE slot of 100% tuition fee waiver scholarship and TWO slots of 50% tuition fee waiver scholarships to study in Lovely Professional University, in Punjab, India. The scholarships offered are in the field of BBA and B.A programs.
The candidate must have scored minimum of 50% with English plus best three subjects in grade 12 examination.
Therefore, interested candidates may apply to YDF with all the necessary documents latest by 6th June, 2018. For further details, please contact Ms.Tashi Deki at tel: + 975 2 327483/329135 during office hours.
You may download the YDF application from here
Checklist of documents to be submitted:
Two passport sized photographs
Reference/Recommendation letter from principal or class teacher
Mark sheet
Certificates
Medical certificate
Copy of CID
Security clearance
 Older News : Jan 31, 2018
Higher Education Scholarship Announcement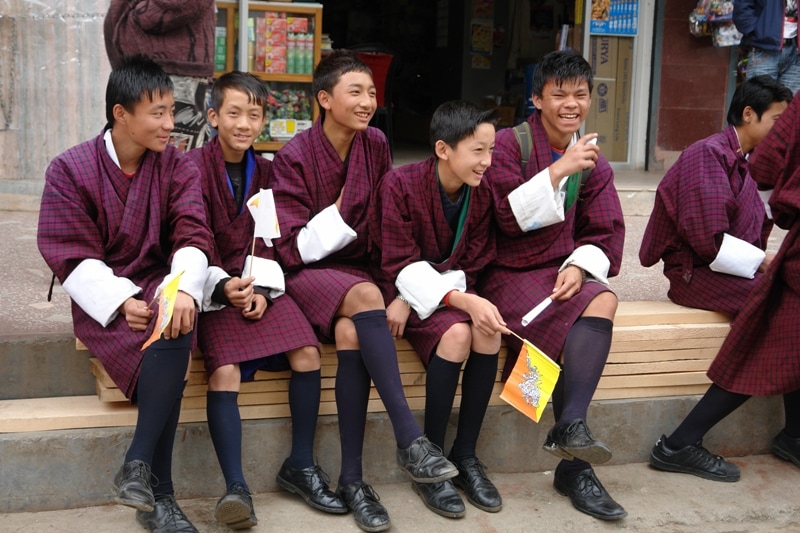 The Bhutan Youth Development Fund is pleased to announce the availability of SIX full Scholarships for the economically challenged background to pursue classes XI and XII in various Private Boarding Schools in the country for the academic session 2018-2019.
Students who have appeared BCSE 2017 and not enrolled in any private schools or institutions may apply. Applications are open and the deadline for submission is 13th February, 2018. The eligibility criteria are:
Candidates with a minimum of 58.2% (Aggregate of English + best four subjects).
Orphan
Single parent
Parent with disability
Large family
To authenticate the above criteria, the applicants must also submit the following documents:
Letter from Gup with seal
Family tree from the Department of Census & Civil Registration
Divorce letter (in case of divorced parents)
Mark sheet, BCSE 2017
Security clearance
Citizenship Identity Card copy
2 Passport sized photographs
To avail our scholarship application form, please click here
Kindly submit an application with all the necessary documents to YDF office during office hours or email us at tashideki@bhutanyouth.org. Contact 02 327483 for further enquiries.
Older News : Jan 12, 2018
YDF Winter Program 2018 concludes
The YDF winter program 2018 ended on 12th January 2018 with the acknowledgement of participants and young volunteers for successfully assembling and engaging in various activities.
For more than 2 weeks, children were actively engaged in various activities to uphold their spirit in learning. They were divided into different categories such as Reading, Arts and Crafts, Dance, Forum Theatre and Karate. Reading group engaged themselves in reading story books and aimed in enhancing reading skills and giving awareness on the importance of reading. Arts and Craft group was exposed to the treatment of different color combinations as well as creativity to feed their imagination. Children in dance group were guided with different choreographies.
They were seen energetic and excited to learn different dance grooves which was performed during the closing event. Children in forum theatre focused on acting. One of the participant said that they were taught about the use of body language, script writing and made them familiar about how films are made which made her very excited.
Life skills program and driglam namzha were also engaged among the adolescent. They were introduced to different kinds of life skills and the importance of each skill in our everyday life. The young volunteers effectively handled their respective groups and helped in collective learning.
YDF serves as the center for young people to actively engage and to build their core skills by giving exposure to different learning. The youths of today are given platform to experience, expose and acknowledge their own potentials in order to develop their self confidence and further encourage in the engagement of other programs.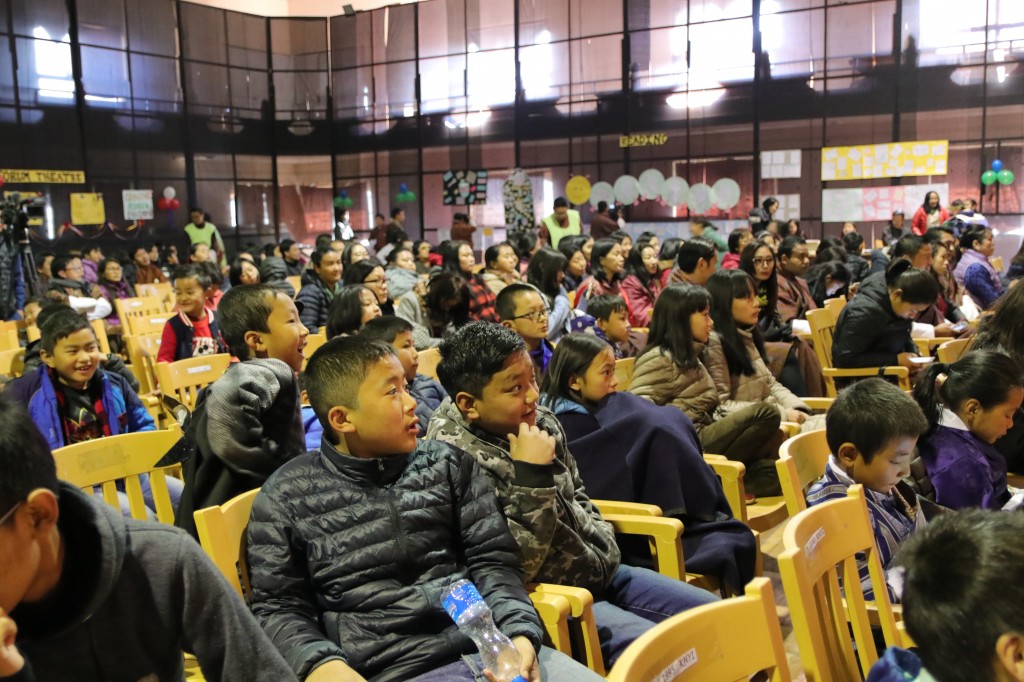 'While (in)g Vacation' is a regular winter program specially designed for youth and children to while (verb form means "to pass time leisurely") away their vacation creatively and productively. The program allows participants to learn and experience new things.
Older News : Sep 14, 2017
Community Representatives elected at My Gakidh Village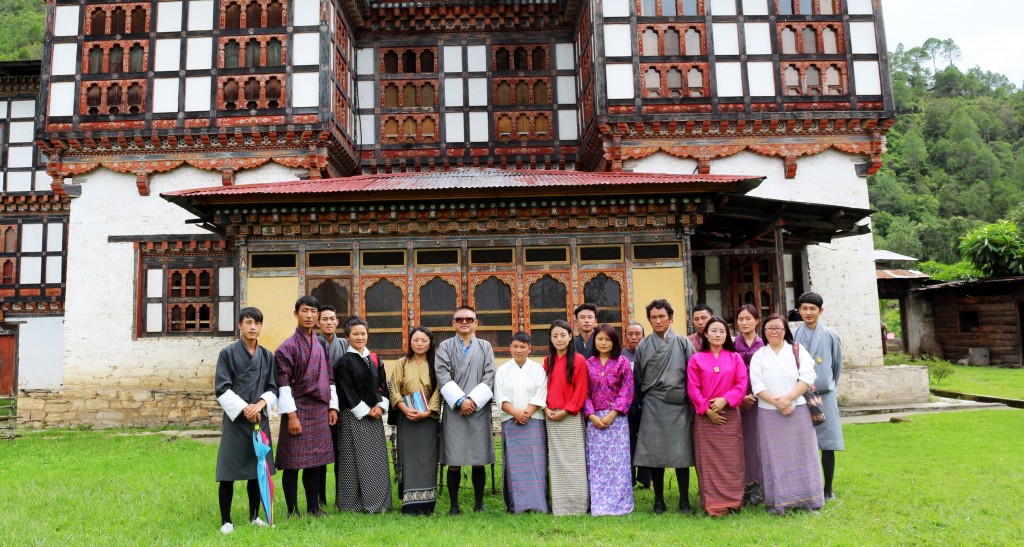 To create an enabling environment during implementation of activities under My Gakidh Village Project, Seven community youth were elected as community representatives on 14th September 2017. The main objective of empowering community youth with such responsibilities is to foster community ownership, encourage collaborative working environment, building leadership quality and also to make youth as an agent of change in their locality that would eventually enhance the livelihood of rural communities.
The seven elected youth will take up their responsibilities at various capacities as an Overall Project Focal Person, Tea making Focal Person, Consumer shop in charge, Media lab in charge and Eco-tourism Focal Person.
My Gakidh Village is a Joint Initiative of the two organizations (Bhutan Youth Development Fund and Aide et Action International) with the overall goal to curb rural urban youth migration by providing livelihood skills and opportunities within their own communities. During the last three years, YDF with its partners empowered numerous community youth through various livelihood skills programs to meaningfully engage them in community based activities.
We would like to thank Toepisa Gewog Administration for their participation and continued support. Congratulations to the elected representatives.
The project is supported by Aide et Action International, UNDP- SGP and WWF.