To encourage talented Bhutanese students to take up higher education in design, Visual Arts & design management, YDF/WUD is offering 3 scholarships at the premier World University of Design Campus in Delhi NCR.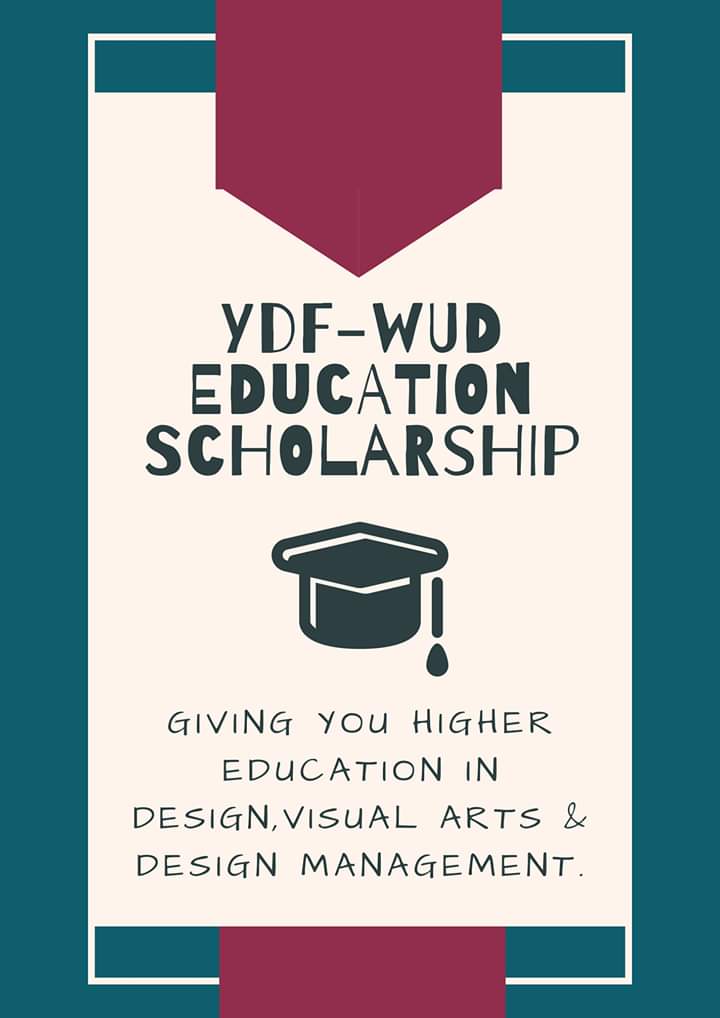 WUD is India's only University focused on design education offering 25 specializations in Fashion, Interior, Product, Industrial, and Transportation Design besides Animation, Game Design, Film & Video. For those interested in architecture WUD offers Built Habitat Studies too.
Scholarships are for BDes, BVA, BBA, BA(H), MDes, MVA and MBA.
Candidates fulfilling the following criteria may apply:

1) For the degree program, the candidates must have a minimum of 65% with English plus best 3 subjects in Class XII exam.
2) For the master's program, the candidate must have a minimum of 60% in the last exam (degree result)
3) Candidate should be below 30 years of age.
Candidates may apply to YDF with all the documents mentioned below latest by 15th May 2019.
• Two latest passport sized photographs
• Academic transcripts (Class XII /Degree)
• Medical certificate
• Copy of CID
• Merit certificates
• Security Clearance
For more information, log onto www.wud.ac.in or visit their facebook page https://www.facebook.com/worlduniversityofdesign/ or WhatsApp Mr. Ankit Garg at +91 7056770065 or
click here to download the course details http://www.bhutanyouth.org/wp-content/uploads/2019/01/WUD-course-details-and-payments-1.xlsx
Click to download the application form http://www.bhutanyouth.org/wp-content/uploads/2019/01/ydf-wudform.docx