The Bhutan Youth Development Fund is pleased to announce the result for YDF-UWC Scholarship 2018:
Sl#
Name of Candidate
Total Points (65)
Rank
Remarks
1
Sonam Lhazin
49.48
1
Y-VIA
2
Tenzy Ongdruk Thinley
48.3
2
Y-VIA
3
Namgyel Pelzang Dorji
47.38
3
Y-VIA
4
Pranisha Sharma
45.86
4
Y-VIA
5
Yenten Jamtsho
44.95
5
Y-VIA
6
Kinley Penjor
43.3
6
Y-VIA
7
Kheydrup Choney
41.42
7
Y-VIA
8
Sonam Choden
40.77
8
Y-VIA
9
Pema Tobgyel
37.8
9
Y-VIA
10
Tshering Pelden Wangmo
36.4
10
Y-VIA
11
Pema Dechen
34.98
11
Y-VIA
12
Yeshi Zangmo
34.32
12
Y-VIA
13
Tsheten Jigsel
48.34
1
14
Sonam Phuntsho
45.54
2
15
Mega Yoedsel
36.67
3
Older news – Jan 23  2018
YDF Fundraising – Naz Fest concert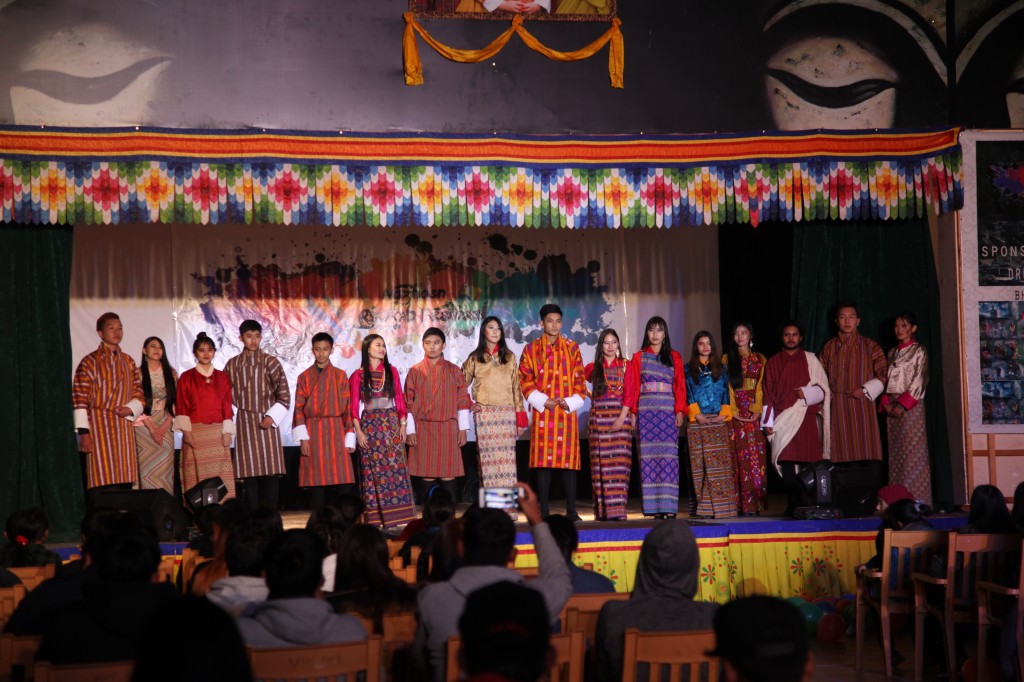 A 2-day fundraising concert was organized on 19th and 20th January 2018 at YDF hall. The event titled 'Nazhoen Rigtob Fest' was organized by Jurmey Choden & Kelden Lhamo, students of RTC, with guidance and support from the Fundraising Unit, YDF. An amount of Nu. 63,334 was raised. The proceeds of the event will go towards the 'Drug Education & Rehabilitation Program' of YDF.
We would like to thank the sponsors for the event: His eminence Gyalwa Dhokhampa Rinpoche and Bhutan Builders, for supporting the event. Special thanks also goes to the Nazhoen Fest Team.
Older news – Jan 9 2018
MOU signed between Thimphu Thromde and YDF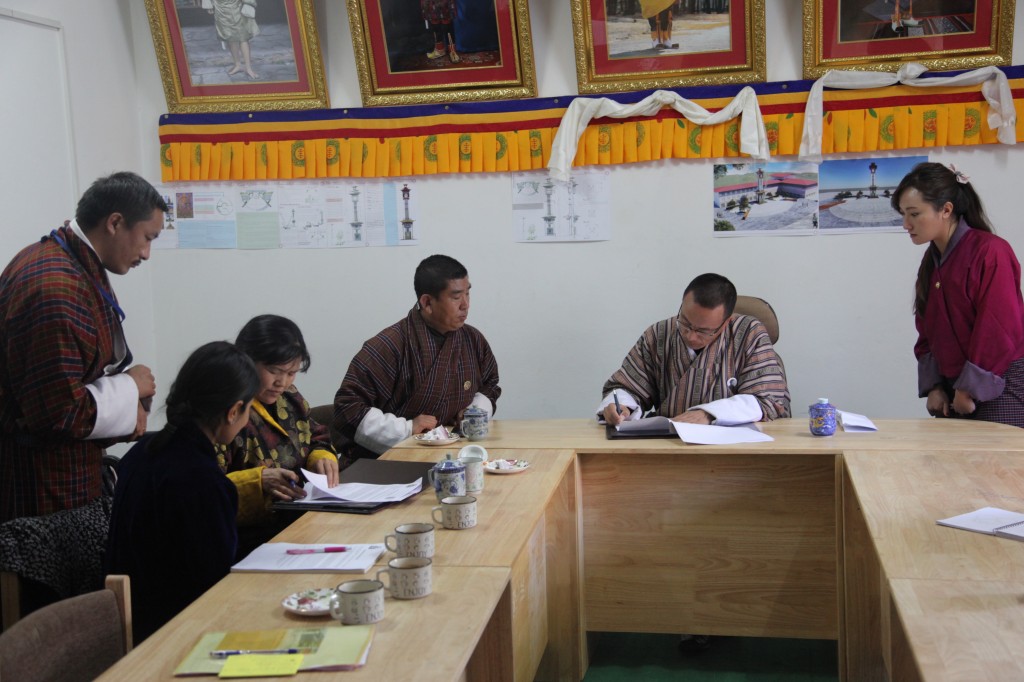 YDF signed a Memorandum of Understanding (MoU) on 8th January 2018 with Thimphu Thromde to adopt the park (next to YDF campus below Changangkha) under joint partnership with Thromde. The park area is found to be one of the few untouched marshy lands left in Thimphu town, with a rich natural habitat. 
YDF will use the park for it's eco-friendly and green initiatives and it will also be a hotspot to educate young people about the rich environmental habitat of the area.
Besides sharing terms and conditions of the MoU, YDF and Thromde also discussed on future partnership involving the 
Y-VIA network of YDF. The two offices assured to continue to work together to empower and engage young people in larger participation and decision-making.
Older news – Dec 22 2017
44th Board Meeting of YDF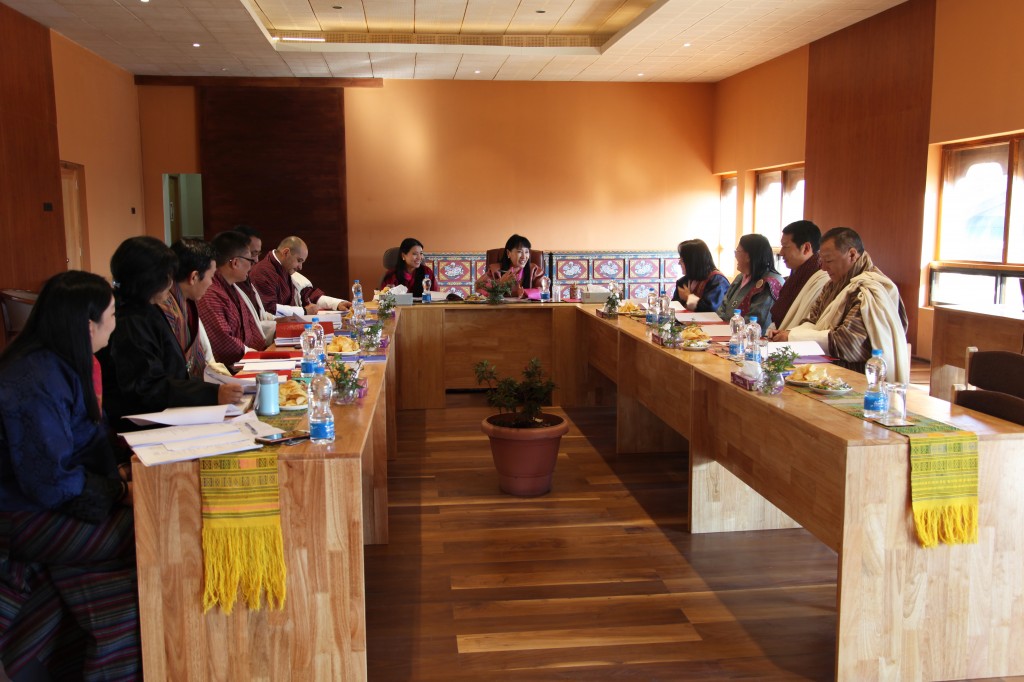 On 21st December 2017, Her Majesty the Queen Mother Tseyring Pem Wangchuck, the President of YDF, and Her Royal Highness Ashi Chimi Yangzom Wangchuck, the Vice President, graced YDF's 44th Management Board Meeting at the new conference hall of YDF.
Her Majesty opened the meeting by thanking the YDF board members for supporting YDF's efforts to serve disadvantaged youth across Bhutan and always being there for YDF through the years. Her Majesty also thanked YDF staff for working hard and achieving good progress.
Older news – Nov 5 2017
SPONSOR A TREE – Plant a Tree Today!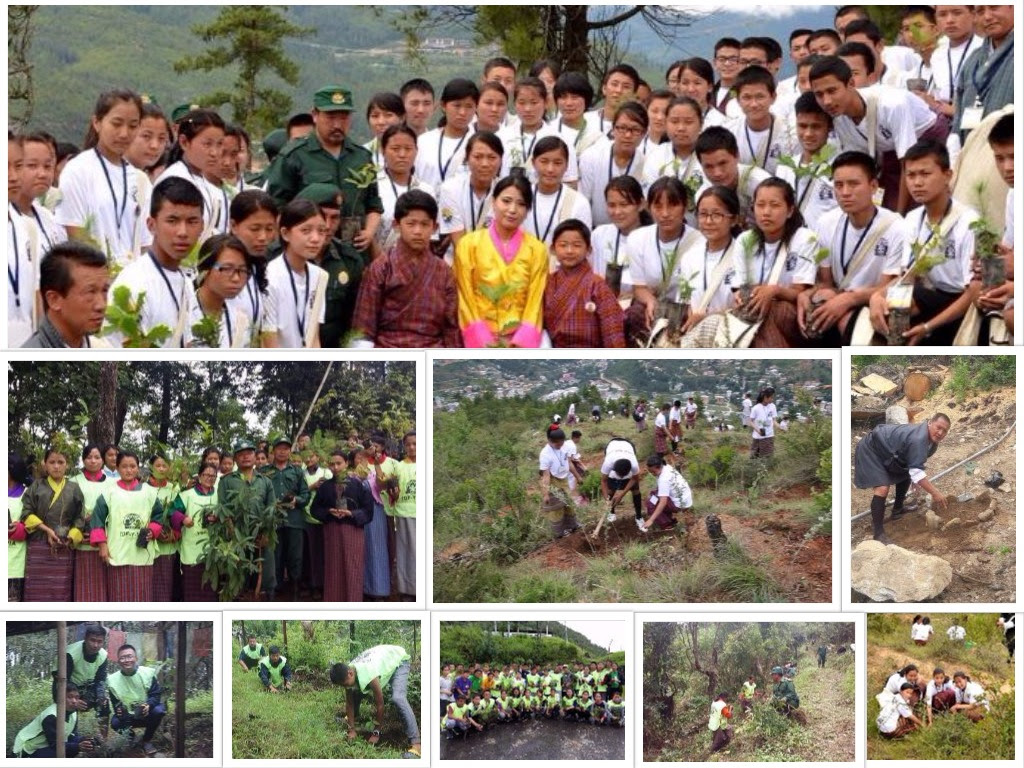 The Bhutan Youth Development with the help of individuals, staff and the Young volunteers in Action (Y-VIAs) had a successful plantation drive. Through this program, we were able to raise awareness among people about the benefits of planting a tree and at the same time offer students and individuals an opportunity to support Bhutan's unique environmental conservation effort.
Sponsor a Tree Project was initiated in the year 2016 to make young Bhutanese realize that the importance of our environment in which we live in which provides natural services for humans and all other species that are essential to our health, quality of life and survival. The plantation is done every year during the Golden Youth Award Camp even before the project was started.
A single tree can absorb CO2 at a rate of 48 lb. per year and with a small contribution of 200 Nu. ($3 USD), the YDF's volunteers will plant a tree sapling on your behalf and take care of it to ensure that the sapling grows into a full-fledged tree one day. We will follow up on your generous donation and send you a photo of where the sapling you sponsored is planted in Bhutan.
This year we are observing Her Majesty the Queen Mother Ashi Tseyring Pem Wangchuck's 60th Birthday Anniversary and carrying out tremendous plantation drive. YDF with the help of individuals, Volunteers (Y-VIAs) and staff, we have planted 2960 trees till now across the country.
To sponsor a tree, please write to us at info@bhutanyouth.org or call us at + 975 17564749.