Her Majesty the Queen Mother Tshering Pem Wangchuck and Her Royal Highness Princess Chimi Yangzom Wangchuck celebrated Teachers' Day at Tshaluna Primary School under Maedwang Gewog in Thimphu, on 2nd May 2017.
Teachers, students and their parents of Yum Thuji Charity School, Bjemina, and Tshaluna Primary Schools were congregated at the function. Teacher's special day was celebrated with a colourful cake cutting ceremony and releasing of helium filled balloons.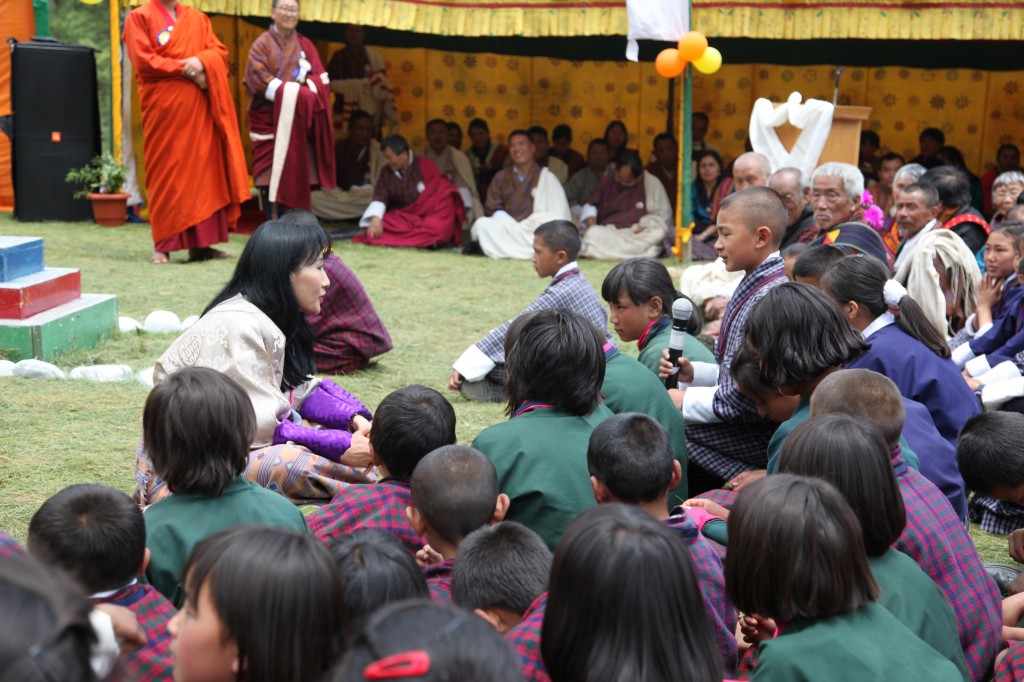 Also, coinciding with the birth anniversary of His Majesty the Third Druk Gyalpo, the Queen Mother awarded an "Excellence in Teaching" certificates to three teachers.  They were awarded for their contributions in education sector and its development. The certificate recipients expressed their thoughts for getting recognised for their dedication and hard work.
 "This recognition will go a long way. I am completely honored to have been bestowed this award. I hope I can continue to inspire my students and this award will motivate me to work harder," said one of the certificate recipients, Tshering Om S, the teacher of Khasadrupchhu Autonomous School.
The Teacher of Campus B, Wangbama Central School, Sangay Tenzin is another teacher awarded with the certificate of Excellence in Teaching.
"This recognition belongs to my students and teacher colleagues. I am what I am because of them and as a teacher getting such recognition is a privilege which comes with responsibility. Responsibility to do better, impact lives of students and in guiding them to make a better human being and citizen," said Sangay Tenzin.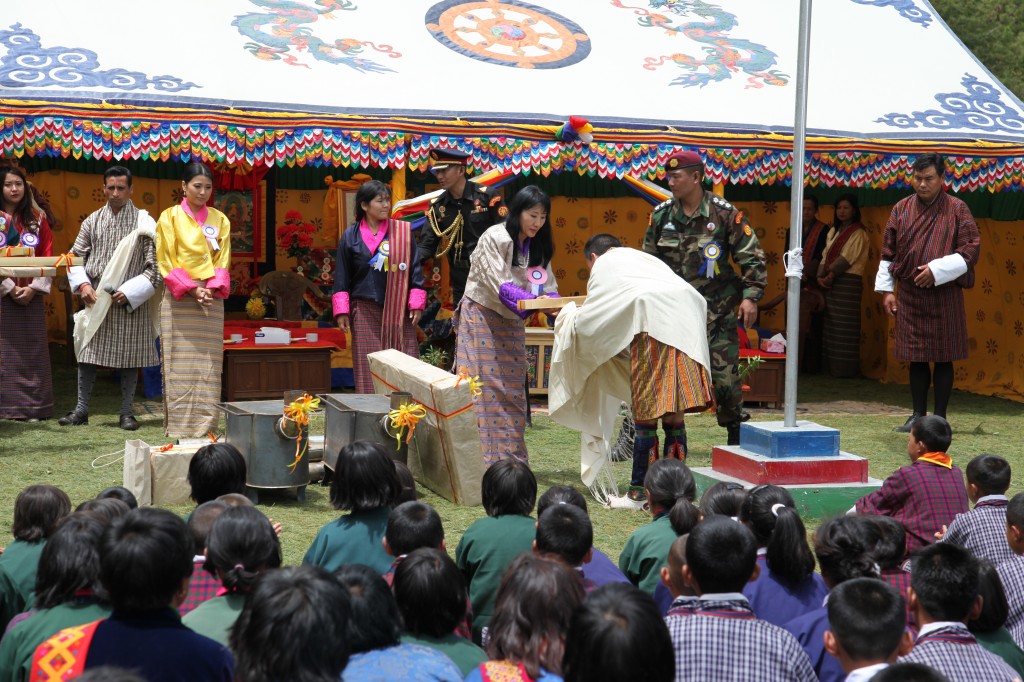 Her Majesty the Queen Mother also handed over freebies which included books for the school library, a computer, a television set, and a pair of Bhukhari to Tshaluna Primary School.
The Queen Mother met with the parents and people of the community and shared with them the vision and the benefit of YDF's upcoming Royal Institute of Wellbeing at Chemithangka in Bjemina, Thimphu.